Carolyn A. Egan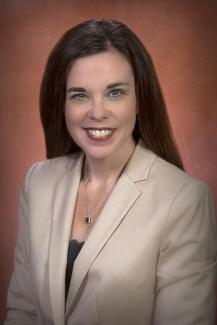 Carolyn A.
Egan
General Counsel
January 2012 to Present
Practice Areas: Chief Legal Officer for Florida State University; responsible for all legal advice rendered by University attorneys to the University Board of Trustees, the President, senior administrators, staff, and faculty.
Education: B.S., Communication, cum laude, Florida State University (1994); J.D., with honors, Florida State University College of Law (1998)
Bar Membership: Supreme Court of Florida (1998); United States District Court, Southern District of Florida (1998); United States Eleventh Circuit Court of Appeals (1998)
Other: Served as Associate General Counsel for Florida State University from August 2007 until December 2011, and as General Counsel starting January 1, 2012. Previously in private practice as a partner in a boutique litigation firm representing cities, counties, and K-12 school districts in all areas of civil litigation; acted as board counsel to local boards, special districts, and commissions; extensive experience in public official immunity.