Dustin N. Dailey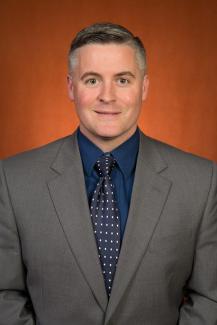 Dustin N.
Dailey
Associate General Counsel
October 2016 to Present
Practice Areas: Commercial real estate development; including land acquisition and disposition transactions, leases, easements, licenses, bond financing, Public/Private Partnerships, and coordination with the State of Florida Department of Environmental Protection, as agent for the Board of Trustees of the Internal Improvement Trust Fund (TIITF), and the Florida Board of Governors; Campus Master Plan and related development agreements; Advisor to the FSU Real Estate Foundation, Inc., including real estate and corporate governance matters; Administrative and Civil Law Related Areas, including contracts, licenses, and lease reviews, and representing FSU at Student Conduct Hearings.
Education: B.S., Political Science, summa cum laude, Florida State University (2003); J.D., University of Florida (2006)
Bar Membership: Supreme Court of Florida
Prior Legal Employment: Assistant Deputy General Counsel, Florida Department of Environmental Protection (2014-2016); Associate, Burke, Blue, Hutchison, Walters, & Smith, P.A., Panama City, FL (2007-2014); Land Acquisition Coordinator, D.R. Horton, Inc., Santa Rosa Beach, FL (2012).