Michael T. Flury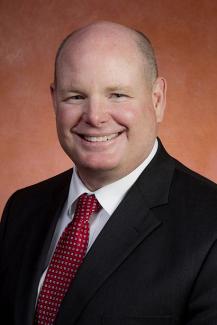 Michael T.
Flury
Associate General Counsel
April 2015 to Present
Practice Areas:  Primary Legal Counsel to the Vice President for Finance and Administration. Procurement of Goods and Services; Construction Contracts and Related Matters; Leases; Licenses; Forfeiture Matters; Student Conduct Code Issues/Hearings. Advise Business Services, FSU Police Department, FSU Procurement Services, Registrar, Office of Telecommunication, Information Technology Services, WFSU Broadcast Center, Northwest Regional Data Center, Financial Aid, and Controller Office. Serve as OGC Counsel for State Risk Management Cases/Mediations.  Review and Draft Regulations and Policies
Education:  B.A., International Affairs/History, Florida State University; J.D., Stetson University College of Law 
Bar Membership:  Supreme Court of Florida; United States District Court, Southern District; Government Bar Association Member
Prior Legal Employment:  Served in various attorney positions in the Florida Office of Attorney General, the Florida Department of Business and Professional Regulation, and the Florida Department of Health/ Agency for Health Care Administration. Previously in private practice for several years.