Robert B. Jurand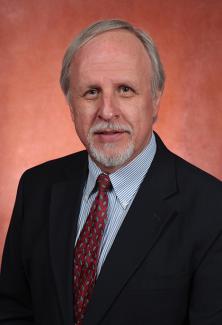 Robert B.
Jurand
Associate General Counsel
September 1993 to Present
Practice Areas: Advises FSU College of Medicine, WFSU Public Broadcast Center, Trademark Licensing, Police Department, Litigation, Arbitration, Employment Law, Contracts, Transactional, Bankruptcy, Garnishments, Involuntary Deductions.
Education: B.A., cum laude, Rhetoric and Communication Arts, University of Memphis (1979); J.D., University of Memphis (1985)
Bar Membership: Tennessee, 1985; Supreme Court of Florida, 1987; Federal Courts: Northern, Middle, Southern Districts of Florida, Western District Tennessee; United States Supreme Court
Prior Legal Employment: Administrative Law: Florida Dept. of Business and Professional Regulation (1990-1993); Criminal Law: Assistant State Attorney, Naples, Florida (1988-1989); General Practice: Memphis, Tennessee (1985-1988).
Other: Adjunct Professor, FSU Reuben D. Askew School of Public Administration, 1996-2004
Courses taught (graduate and undergraduate levels): Administrative Law; Law of Nonprofit Organizations